Residential, Commercial, and Multi-family Construction Services
Interior
Framing and Insulation Repairs – replacement – inspections
Did you start that home project, but couldn't finish it? Need a wall removed to create a more open space in your office or house? Interested in adding a new addition to your house? Our staff is knowledgeable to handle any metal or wood framing, insulation, and drywall job. At TIE Construction, we offer a wide range of services from the largest commercial projects to the smallest residential projects. Teamwork starts with our office staff. Everyone is dedicated to an operation that assures that every project we work on is accomplished in a smooth and timely manner
Interior Rehabs – Kitchen/Baths or any area- free estimates
Decisions about making home improvements to your home must be weighed very carefully. The first big decision comes with selecting the team of professionals to design and build the space of your dreams.
We. employs a team of skilled craftsmen to handle all your remodeling needs. Whether your considering an addition, kitchen, bathroom, basement or any other type of home improvement project TIE Construction can guide you through. We have the experience and expertise to provide you with a stress free remodeling experience.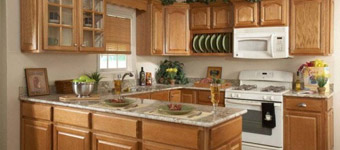 Hardwood flooring and ceramic tile (Repairs / replacement/ inspections (any type)
We offer professional hardwood, laminate, and ceramic tile flooring services for any rooms and stairways, and we provide emergency services for fire and water damage. Our experience is vast and includes 15 years of working on several homes, investment properties, and multi-family units, and office buildings. We strive to deliver quality products and personalized customer service—your satisfaction is our #1 priority. Request a Quote to improve your floors today!
Drywall (Replacements and Repairs)
We specialize in high quality drywall installation from residential patches and remodels to new construction and commercial properties. The actual process is broken down into four areas, which are: hanging, finishing,Primer(sealer) and spray (texture). Hanging involves installing the sheetrock, finishing is applying the tape and joint compound, and spray is applying the texture. Options include: smooth wall or various types of texture on the ceiling and walls. Primer is also a good product when it comes to getting a better quality paint look.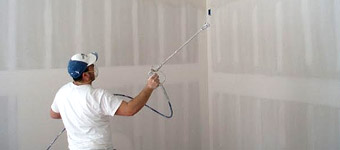 Painting (Primer/seal/preparation/)
We are a painting contractor with over 15 years of residential and commercial painting experience including exterior painting and interior painting services, along with an impressive reference list from satisfied customers. Your home is your most valuable asset and our painting will make it look great and keep it protected for a long time, and a great paint job at your place of business can boost employee morale in the workplace. Get a free, quick painting quote now!
Cleaning Services (residential and commercial)
Hiring a house cleaning company to take over your main housekeeping tasks helps everyone in the family get more free time and completes the tasks most families don't like doing. Or if you need cleaning services for your office or busienss, you can trust that TIE construction will do the best job possible, paying attention to detail and not cutting corners.
Experienced housekeepers
Flexible schedules
Personalized maid service
Weekly, Bi-Weekly, One time and Occasional service
Bonded and Insured for your protection
Most clients have regular service, weekly or bi-weekly. However, one time and occasional service is also available.
Water damages (Emergency Response and drying equipment Available) (24/7)
If you've had flood or water damage to your home or office's carpet or wood or laminate flooring, give us a call as soon as you can – with our emergency hotline, we're available anytime of the day or night. Our carpet experts will come right out to assess the damage and then get right to work on drying the area with our state of the art equipment.
Damage to your belongings and home or business may not be as evident with water as compared to a fire loss. The longer you wait for restoration services, the more there can be detrimental damages. It is vital that water damage restoration must begin within 48-72 hours from the initial event in order to prevent mold. If you have had water damange call us now toll free at 877.751.4843.
Turn-key Service Available (Carpet cleaning, painting, house cleaning, flooring replacement)
Our Make Ready (Turn Key) Services are designed to bring fast, easy and professional solution to property management companies as soon as a vacancy unit comes available. TIE Construction covers all areas of turn key construction including painting, housekeeping, carpet cleaning and interior repair. We will have your unit(s) ready as soon as possibly to be placed back on the market.
Sub-floor repairs (decking/ free estimates)
Some of the common problems with sub flooring include the floor sinking, creaking, popping and an uneven floor.  A sinking floor means that the floor is not as strong as it used to be and may feel soft or spongy. Water or moisture can also cause the floor to sag.  Creaking or pooping is common in older homes. This means that the subflooring is not secured to the underlying joists.  At this point you should either replace it with thicker panels or install wider joists. An uneven floor may be the effect of the foundation or support walls settling. Another reason for uneven floors is water damage. All of these may lead to the subflooring needing repair or replacement.
We can come look at your problem and give you a free estimate. Request a Quote today!
Cabinets and countertops
We can create these cabinet and countertops for your home or office. We offer FREE ESTIMATES on cabinets or countertops.
Bathroom Vanities Cabinets
Bathroom Cabinets
Bookcases
Butlers Pantry Cabinets
Closet Cabinets
Garage Cabinets – Stainless Steel
Custom Cabinets
Entertainment Center Cabinets
Kitchen Cabinets
Office Cabinets
Office Credenzas
Reception Area Cabinets
Walk in Closets
Wet Bar Cabinets

Pull and Seal/Trash Out (Free Estimates)
Bathroom Vanity Countertops
Butlers Pantry Countertops
Home Office Desks
Kitchen Countertops
Kitchen Island Countertops
Reception area Countertops
Wet Bar Countertops